TELEGRAM
​ NEWSPAPER
​10748 W. Jefferson Ave, River Rouge, MI 48218 313-928-2955​​ Office 313-928-3014 Fax
​Email: telegram@telegramnews.net​

Copyright 2009 Telegram News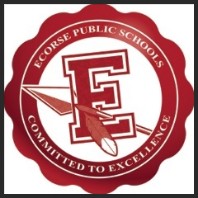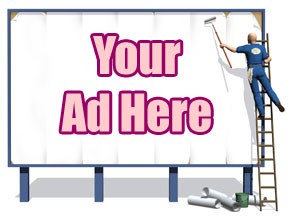 Read the Inkster Charter here.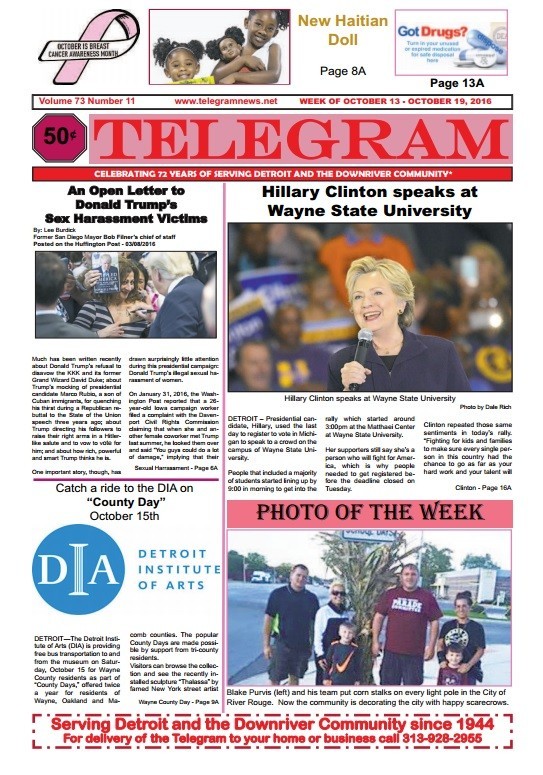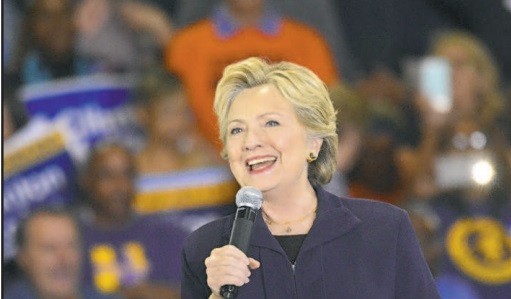 Hillary Clinton Speaks at Wayne State University
DETROIT – Presidential candidate, Hillary, used the last day to register to vote in Michigan to speak to a crowd on the campus of Wayne State University.
People that included a majority of students started lining up by 9:00 in morning to get into the rally which started around 3:00pm at the Matthaei Center at Wayne State University.


Her supporters still say she's a person who will fight for America, which is why people needed to get registered before the deadline closed on Tuesday.
Clinton repeated those same sentiments in today's rally. "Fighting for kids and families to make sure every single person in this country had the chance to go as far as your hard work and your talent will take you," said Clinton.
"We just have to get people pumped, know that they're Americans and this is one of the amazing qualities we have as a democracy is to get out there and vote," said Clinton campaign volunteer Georgene Abbey.
The candidate encouraged the crowd by saying "I believe you deserve something to vote for, not just vote against."
The Clinton campaign estimates close to 4,000 people
made it out to today's rally where Clinton also touched on her commitment to every demographic and citizen of the country,
Students were lined up to enter the center and many were registering to vote on site.