TELEGRAM
​ NEWSPAPER
​10748 W. Jefferson Ave, River Rouge, MI 48218 313-928-2955​​ Office 313-928-3014 Fax
​Email: telegram@telegramnews.net​

Copyright 2009 Telegram News
​Get your ​Subscription Today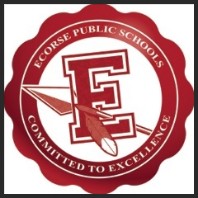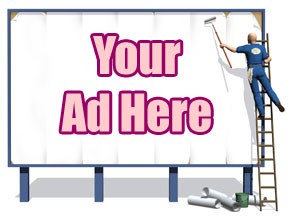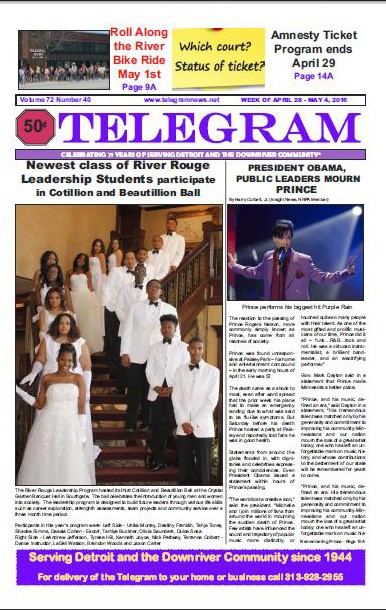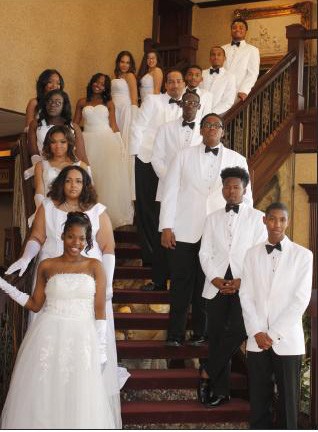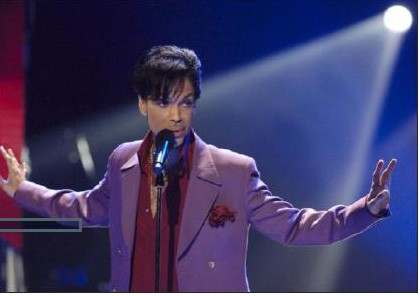 Newest class of River Rouge Leadership Students participate in Cotillion and Beautillion Ball
The River Rouge Leadership Program hosted its third Cotillion and Beautillion Ball at the Crystal Garden Banquet Hall in Southgate. The ball celebrates the introduction of young men and women into society. The leadership program is designed to build future leaders through various life skills such as career exploration, strenghth assessments, team projects and community service over a three month time period.
Particpants in this year's program were: Left Side - Unika Murray, Destiny Franklin, Tahja Toney, Shadae Simms, Deasia Cohen - Escort, Tamiya Buckner, Olivia Saunders, Dulce Sosa Right Side - LeAndrew Jefferson, Tyrese Hill, Kenneth Joyce, Nick Pettway, Terrance Colbert - Dance Instructor, LaDell Watson, Brandon Woods and Jason Carter
PRESIDENT OBAMA, PUBLIC LEADERS MOURN PRINCE
By Harry Colbert, Jr. (Insight News, NNPA Member)
Prince performs his biggest hit Purple Rain
The reaction to the passing of Prince Rogers Nelson, more
commonly simply known as Prince, has come from all reaches of society. Prince was found unresponsive at Paisley Park – his home and entertainment compound – in the early morning hours of April 21. He was 57.

​The death came as a shock to most, even after word spread
that the prior week his plane had to make an emergency landing due to what was said to be flu-like symptoms.​
But Saturday before his death Prince hosted a party at Paisley and reportedly told fans he was in good health. Statements from around the globe flooded in, with dignitaries and celebrities expressing their condolences. Even President Obama issued a statement within hours of Prince's passing. "The world lost a creative icon," said the president. "Michelle and I join millions of fans from around the world in mourning the sudden death of Prince. Few artists have influenced the sound and trajectory of popular music more distinctly, or touched quite so many people with their talent. As one of the most gifted and prolific musicians of our time, Prince did it all – funk…R&B…rock and roll. He was a virtuoso instrumentalist, a brilliant bandleader, and an electrifying performer." Gov. Mark Dayton said in a statement that Prince made Minnesota a better place. "Prince, and his music, defined an era," said Dayton in a
statement. "His tremendous talent was matched only by his
generosity and commitment to improving his community. Minnesotans and our nation mourn the loss of a great artist
today; one who has left an unforgettable mark on music history, and whose contributions to the betterment of our state will be remembered for years to come.