TELEGRAM
​ NEWSPAPER
​10748 W. Jefferson Ave, River Rouge, MI 48218 313-928-2955​​ Office 313-928-3014 Fax
​Email: telegram@telegramnews.net​

Copyright 2009 Telegram News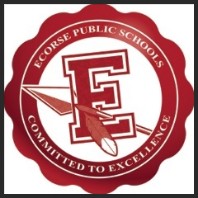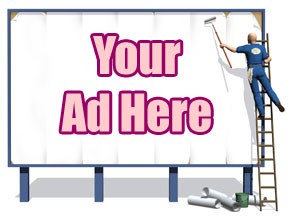 Read the Inkster Charter here.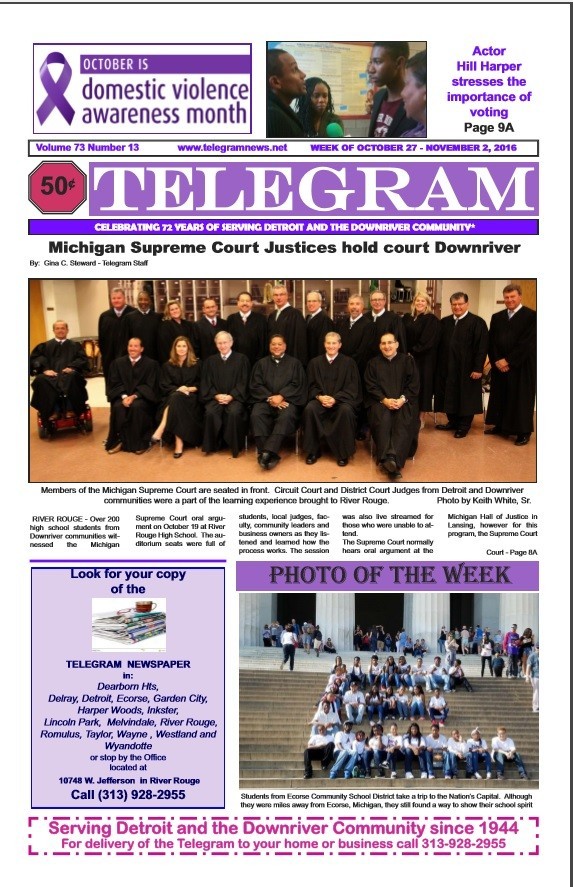 Michigan Supreme Court Justices hold court Downriver
Photo by Keith White, Sr.
Members of the Michigan Supreme Court are seated in front. Circuit Court and District Court Judges from Detroit and Downriver communities were a part of the learning experience brought to River Rouge
RIVER ROUGE - Over 200 high school students from Downriver communities witnessed the Michigan Supreme Court oral argument on October 19 at River Rouge High School. The auditorium seats were full of students, local judges, faculty, community leaders and business owners as they

listened and learned how the process works. The session was also live streamed for those who were unable to attend. The Supreme Court normally hears oral argument at the Michigan Hall of Justice in Lansing, however for this program, the Supreme Court justices and staff travel to various communities as part of "Court Community Connections". The Supreme Court started this program in 2007 as a public education program aimed principally at high school students. The goal is to help students understand the appellate courts and Michigan's judicial system. The Michigan Supreme Court heard oral argument in Michael A. Ray, Jacqueline M. Ray, as Co-Conservators for Kersch Ray, a Minor, v Eric Swager, and Scott Allen Platt, Heather Marie Platt, and Liberty Mutual Insurance Company Participating high school students were from: Allen Park, Cabrini, Cesar Chavez, Ecorse, Flat Rock, Gabriel Richard, Gibraltar-Carlson Grosse Ille, Lincoln Park, River Rouge, Riverview, Southgate Anderson, Taylor Kennedy, Trenton, Wyandotte Roosevelt, and Woodhaven. A debriefing session with attorneys will follow oral argument. The event was a success as it gave all that were in attendance a first hand look at how things are done at the Supreme Court.
Chief Justice - Robert P. Young, Jr. said, "My colleagues and I will always remember our visit to River Rouge because we saw firsthand what can be accomplished when individual leadership is combined with community partnership. As a result of your efforts, students and community participants got a firsthand look at a critical function of government that few ever see.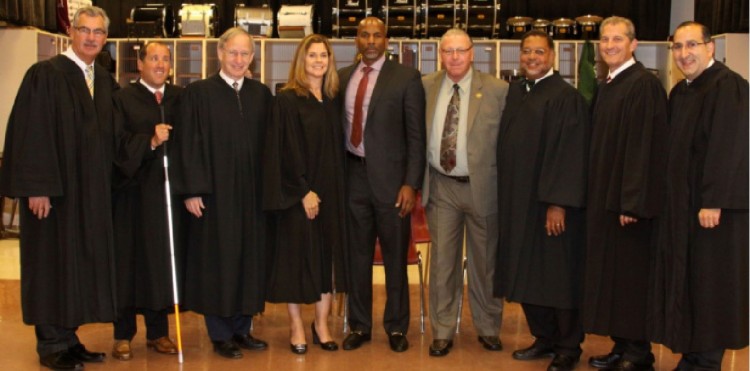 Photo by Keith White, Sr.
River Rouge School District Superintendent Derrick Coleman along with River Rouge Mayor Michael Bowdler (two without robes) welcomed Michigan Supreme Court Judges to town. The 25th District Court Chief Judge Gregory Clifton - was the host judge (on left)